Meet Dr Michaela
Paediatrician, Melbourne East
Meet Dr Michaela
Paediatrician, Melbourne East
Meet Dr Michaela
Paediatrician, Melbourne East
Meet Dr Michaela
Paediatrician, Melbourne East
Meet Dr Michaela
Paediatrician, Melbourne East
Meet Dr Michaela
Paediatrician, Melbourne East
Meet Dr Michaela
Paediatrician, Melbourne East
There is never a dull moment when you're talking to children. That's one of the reasons why I love being a Paediatrician.
As a General Paediatrician, I see babies and children of all ages, with a focus on children's development, behaviour and general medical problems. I treat children in my own consulting rooms in Melbourne's East, in hospitals and at outpatient clinics.
I trained as a Paediatrician at the Royal Children's Hospital and The Mercy Hospital in Melbourne
Fellow of the Royal Australian College of Physicians, Paediatrics and Child Health Division, FRACP
Masters of Public Health from Monash University
Bachelor of Medicine and Bachelor of Surgery from Flinders University
Bachelor of Science (Honours) from Melbourne University
Visit my Paediatric consulting rooms for outpatient appointments
I have Paediatric consulting rooms at:
I attend newborn deliveries, complicated births, and caesarean births at:
The Women's at Sandringham
Dr Michaela Murray Paediatrician
Mitcham Private Hospital
Dr Michaela Murray
Paediatrician
Knox Private Hospital
Dr Michaela Murray Paediatrician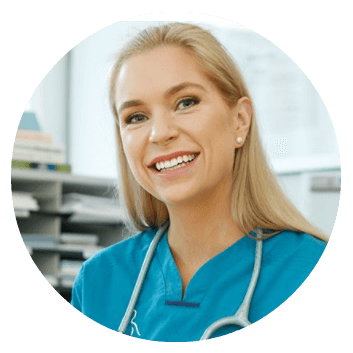 DR Bronwyn Hamilton
Obstetrician and Gynaecologist
Bronwyn Specialises in looking after Normal and High risk pregnancies, she also provides a wide range of gynaecological services. She believes in a personalised, sensitive and caring approach for all patients.
Children's Private Medical Group
Multidisciplinary practice
CPMG has a range of experienced paediatric healthcare professionals to offer multidisciplinary care to children and their families, located adjacent to the new Royal Children's Hospital.
The Blackburn Clinic
Family General Practice
Doctors at Blackburn Clinic can help with: asthma, children's health, diabetes, family medicine, immunisations and vaccinations, mental health and travel medicine.
Opening Hours
8am – 5pm
Monday - Friday
Find Us
Blackburn Specialist Centre
195 Whitehorse Road, Blackburn, VIC 3130
Epworth Richmond
Suite 1.2, 173 Lennox St, Richmond, VIC 3121